There have been conflicting reports from various media houses about the outcome of the Citizens Coalition for Change (CCC) internal election process to select its parliamentary candidate in Harare East to contest in the upcoming general election.
It is reported that CCC's vice president Tendai Biti has lost to Allan Markham in the race to win a party ticket to contest the Harare East parliamentary seat in national elections due 23 August this year.
It will be the first time in 23 years that the veteran politician will not be part of the country's legislative house.
According to a screen grab in circulation, Tendai Biti lost the internal contest to represent CCC in the Harare East constituency. In short Tendai Biti got 338 votes to Rusty Makham's 392 votes.
We could not confirm the veracity of the reports.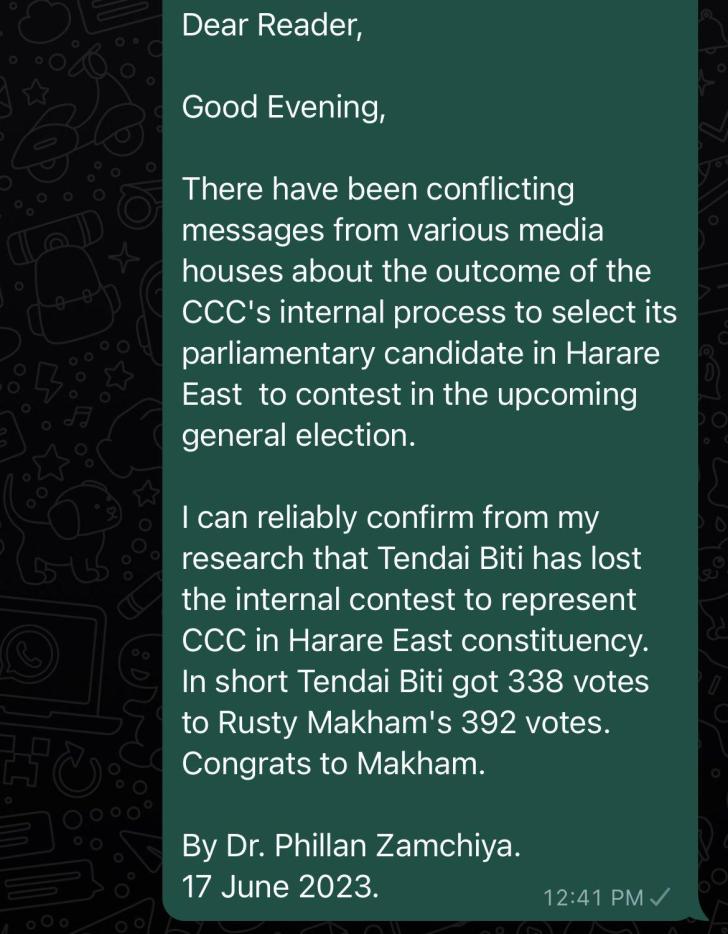 However, a video of CCC Harare East candidate selection process announced by a party official shows that.
- Biti won over Markham
- Hozheri (Biti camp) lost the council candidate vote.
Click to Watch Video